Apple iOS Vs your Linux Mail, Contact and Calendar Server
The purpose of this blog post is to act as a visual guide/tutorial on how to setup an iOS device (iPad or iPhone) using the native apps against a custom Linux Mail, Calendar & Contact server.
Disclaimer: I wrote this blog post after 36hours with an apple device. I have never had any previous encagement with an apple product. Huge culture change & learning curve. Be aware, that the below notes may not apply to your setup.
Original creation date: Friday 12 Oct 2018
Last Update: Sunday 18 Nov 2018
Linux Mail Server
Notes are based on the below setup:
CentOS 6.10
Dovecot IMAP server with STARTTLS (TCP Port: 143) with Encrypted Password Authentication.
Postfix SMTP with STARTTLS (TCP Port: 587) with Encrypted Password Authentication.
Baïkal as Calendar & Contact server.
Thunderbird
Thunderbird settings for imap / smtp over STARTTLS and encrypted authentication

Baikal
Dashboard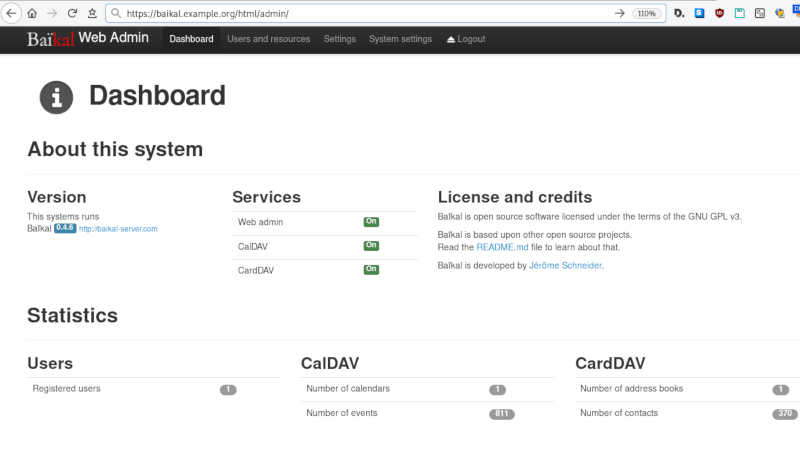 CardDAV
contact URI for user Username
https://baikal.baikal.example.org/html/card.php/addressbooks/Username/default
CalDAV
calendar URI for user Username
https://baikal.example.org/html/cal.php/calendars/Username/default
iOS
There is a lot of online documentation but none in one place. Random Stack Overflow articles & posts in the internet. It took me almost an entire day (and night) to figure things out. In the end, I enabled debug mode on my dovecot/postifx & apache web server. After that, throught trail and error, I managed to setup both iPhone & iPad using only native apps.
Mail
Open Password & Accounts & click on New Account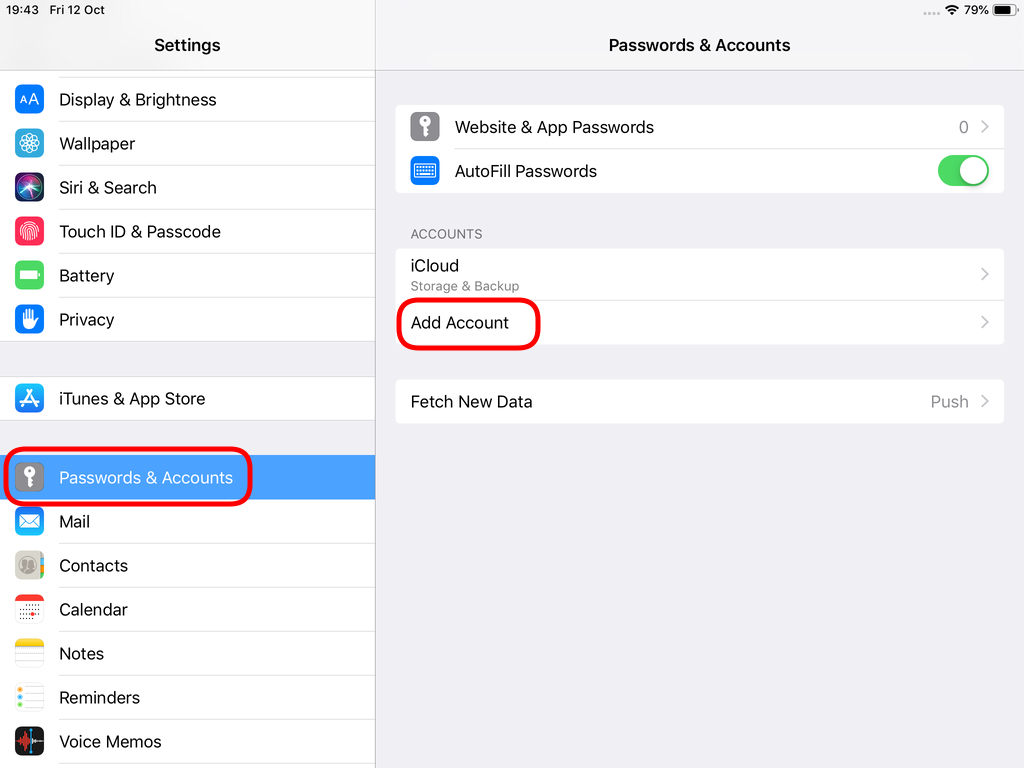 Choose Other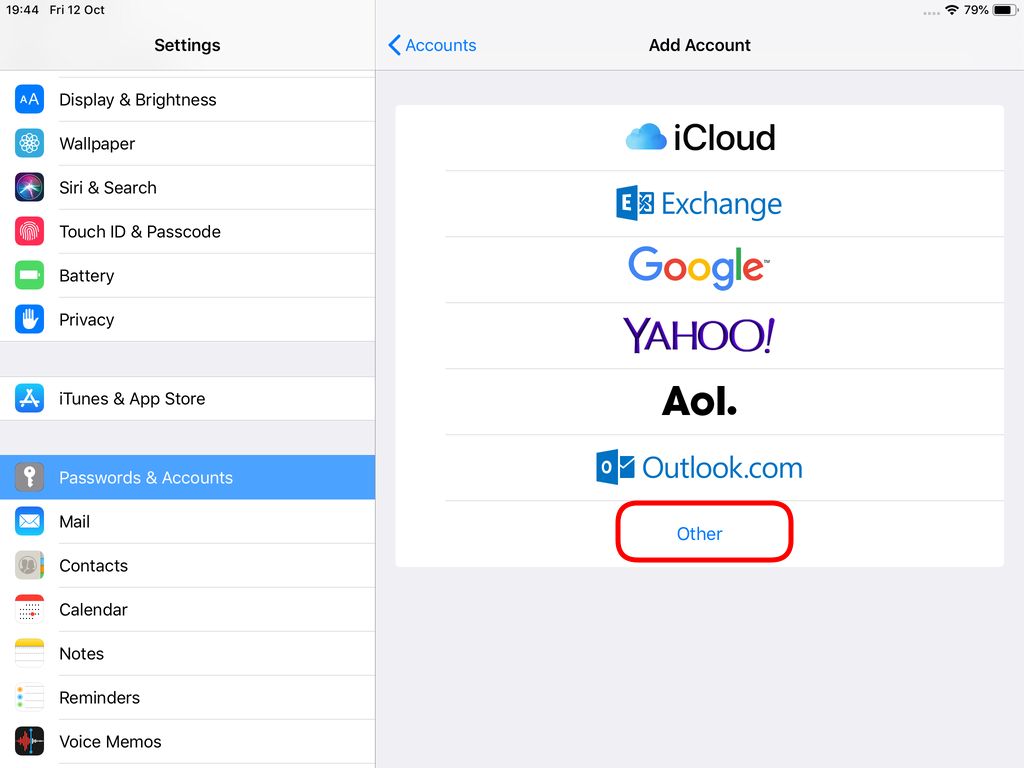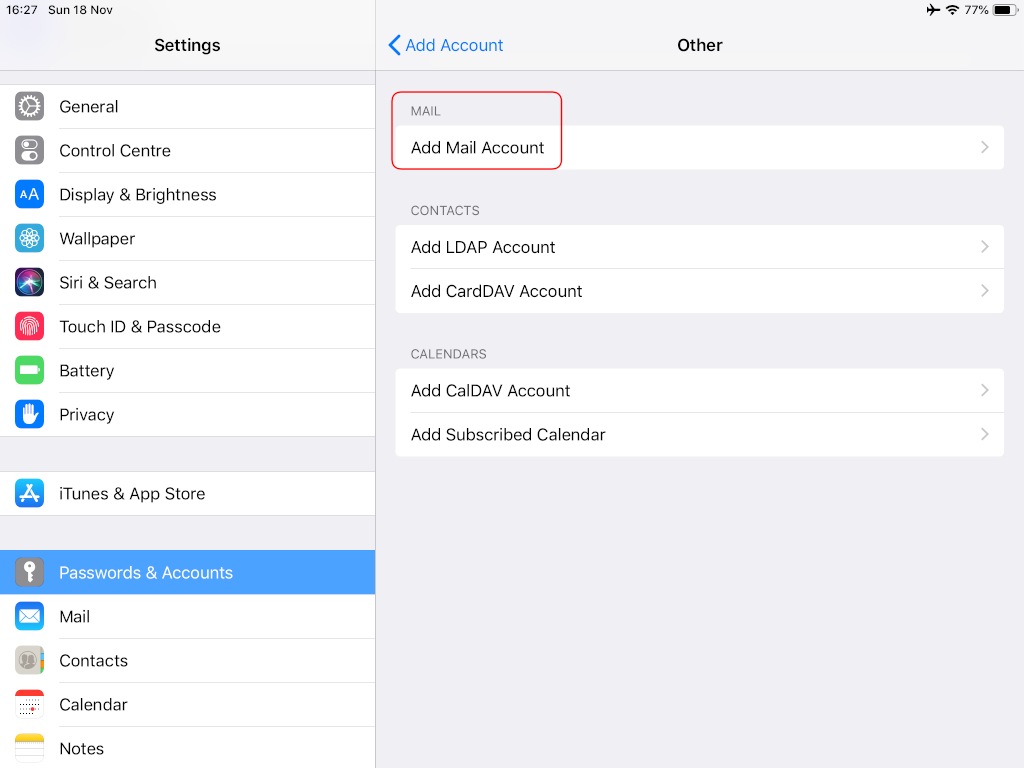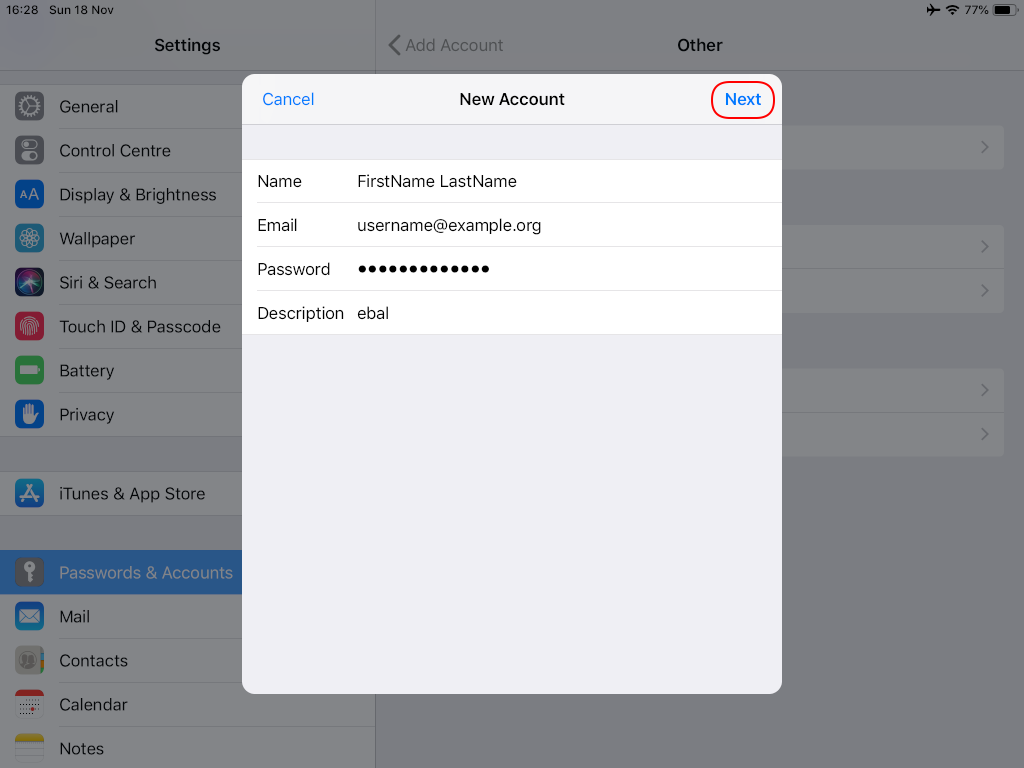 Now the tricky part, you have to click Next and fill the imap & smtp settings.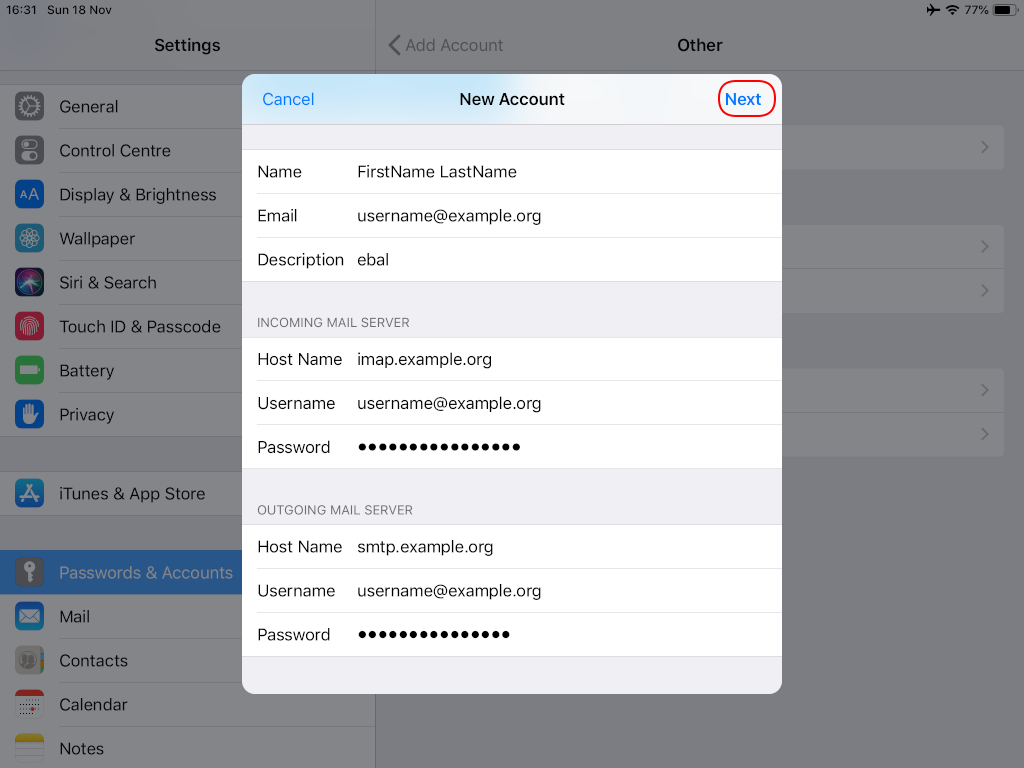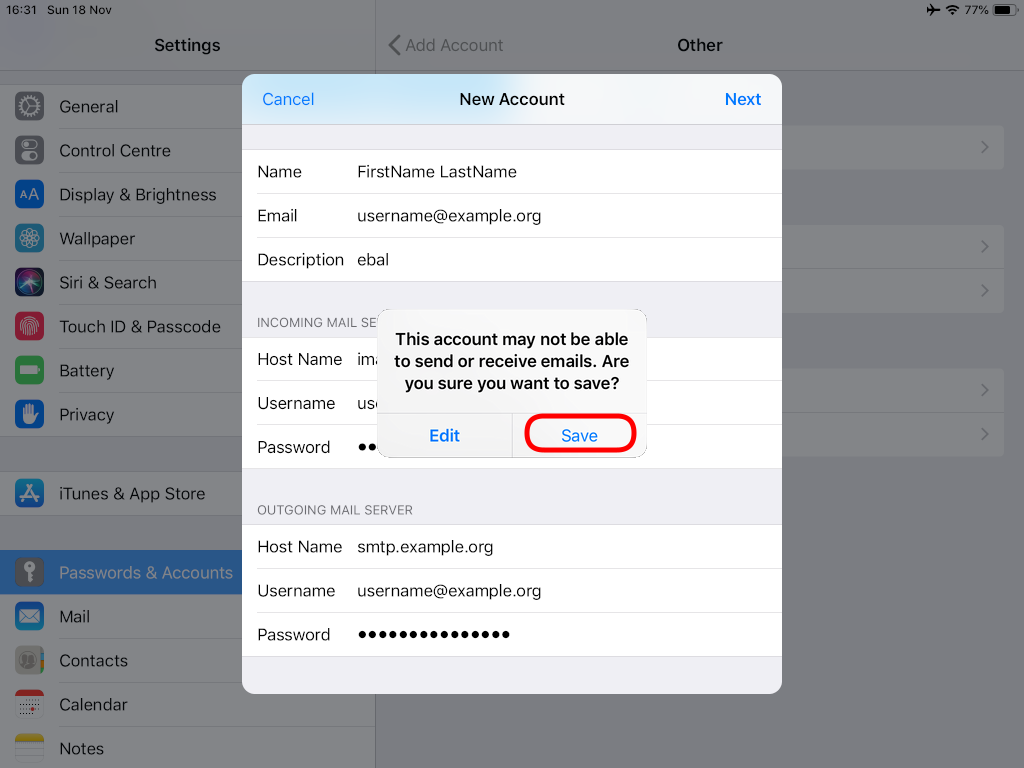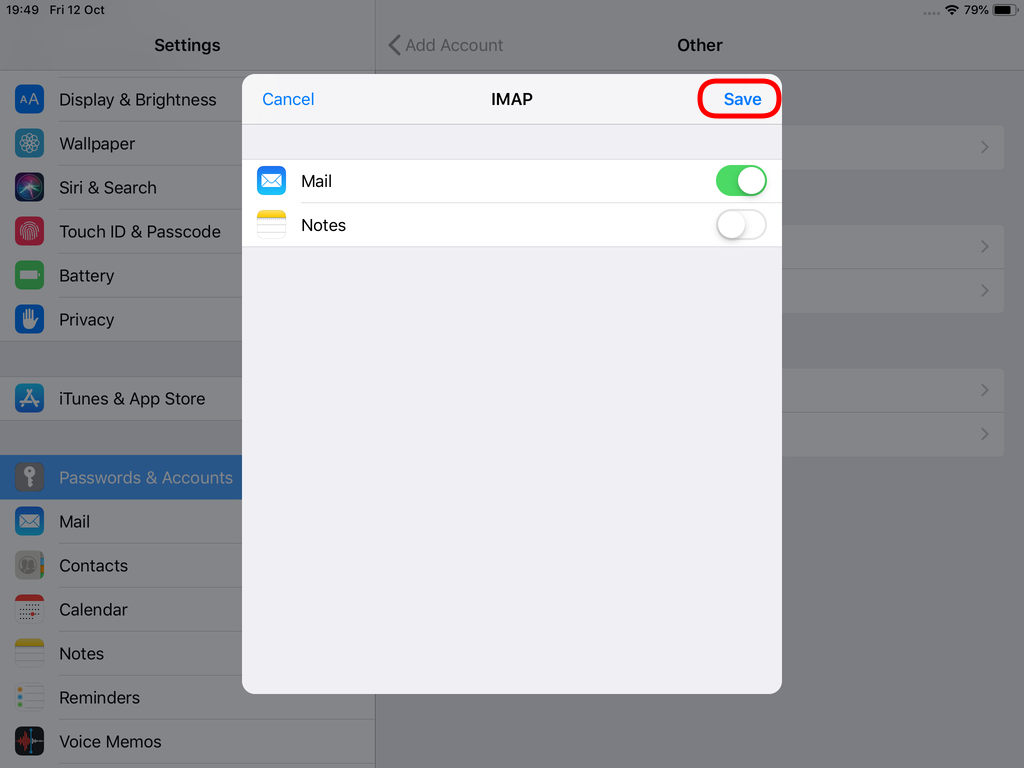 Now we have to go back and change the settings, to enable STARTTLS and encrypted password authentication.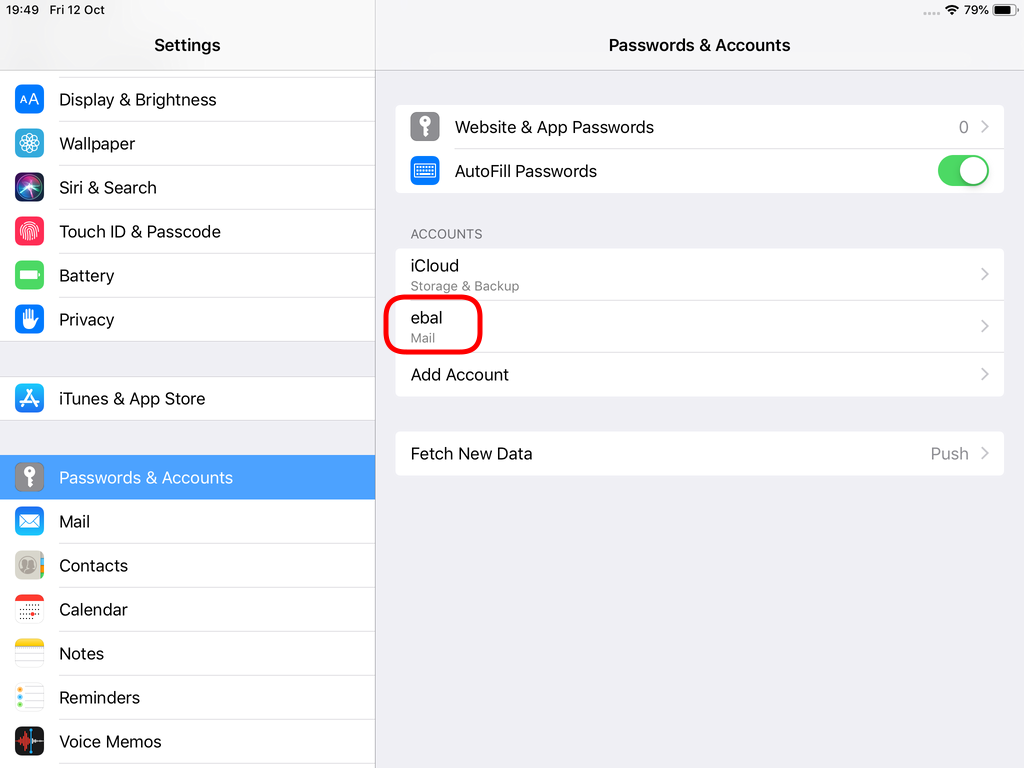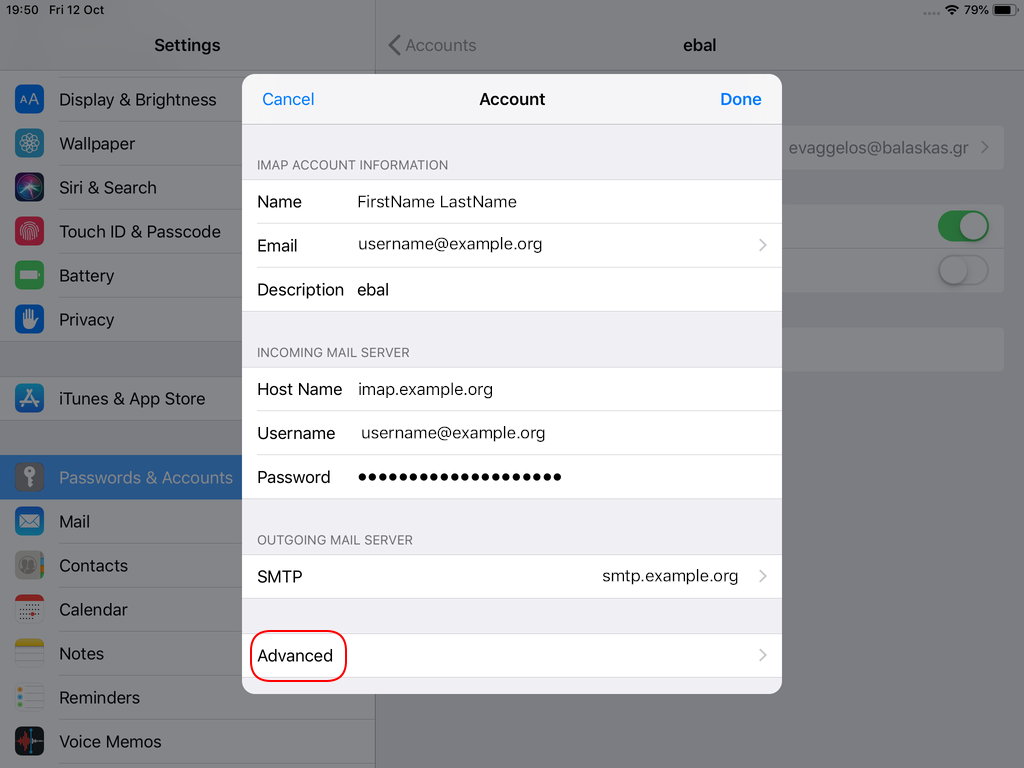 STARTTLS with Encrypted Passwords for Authentication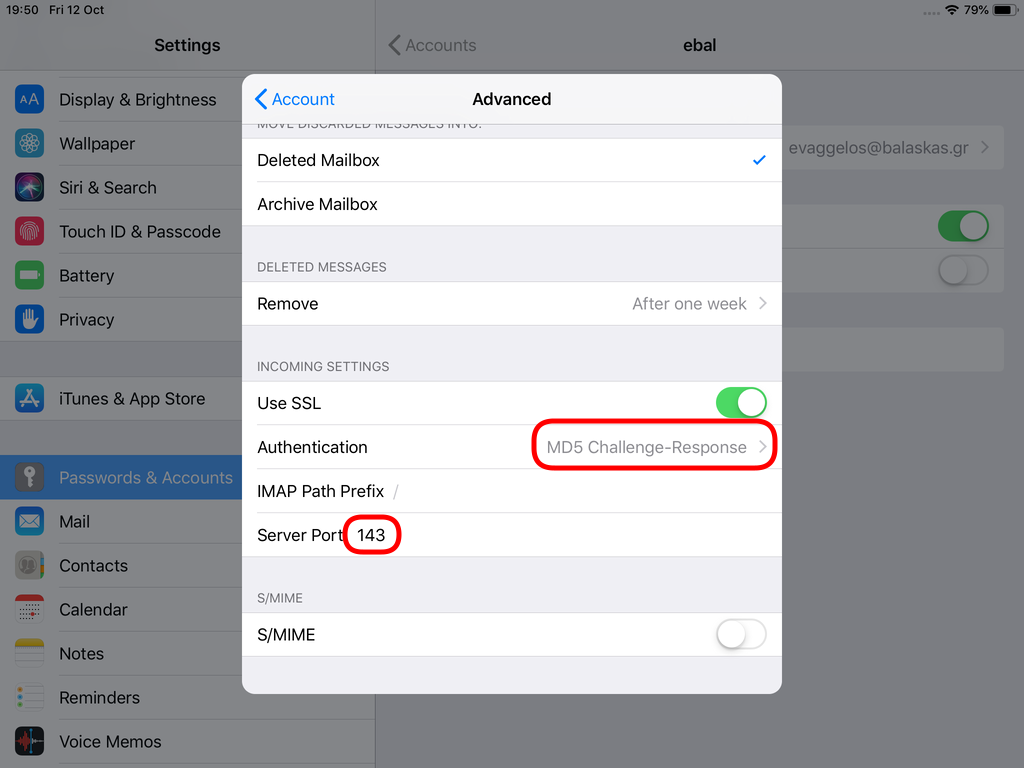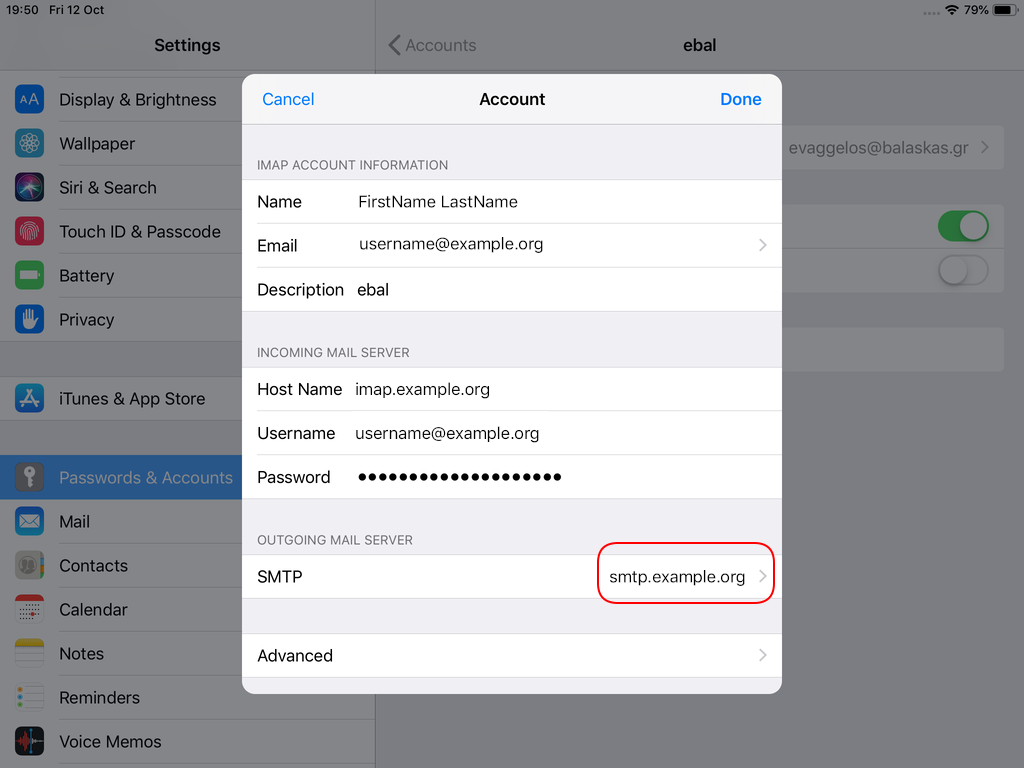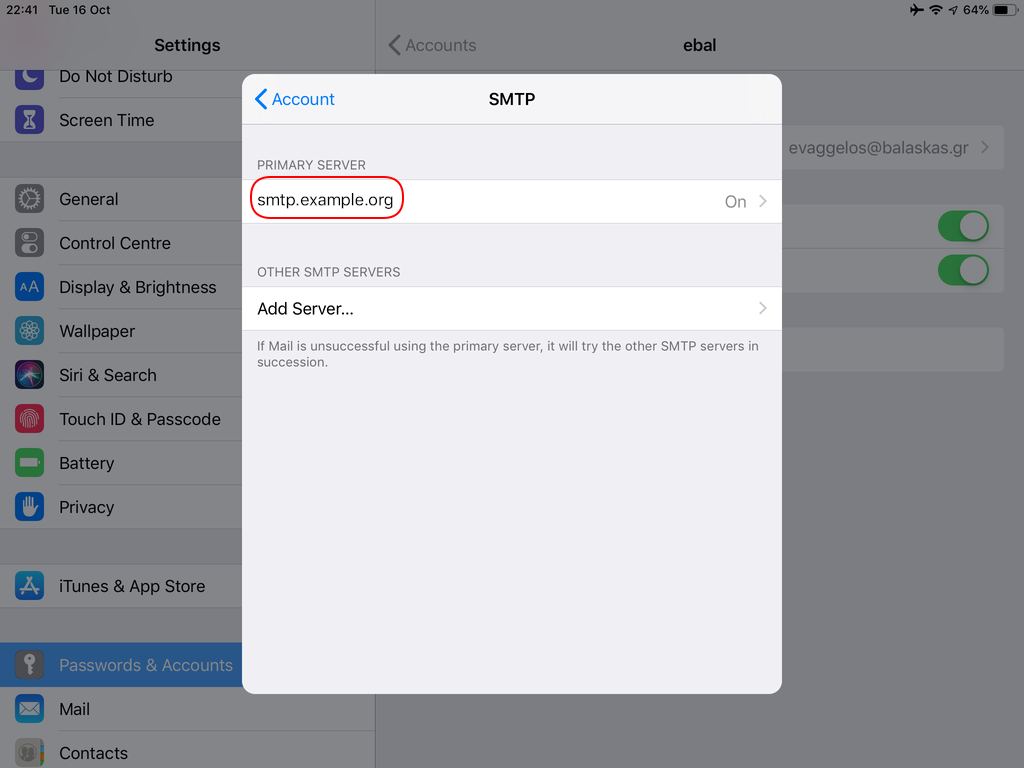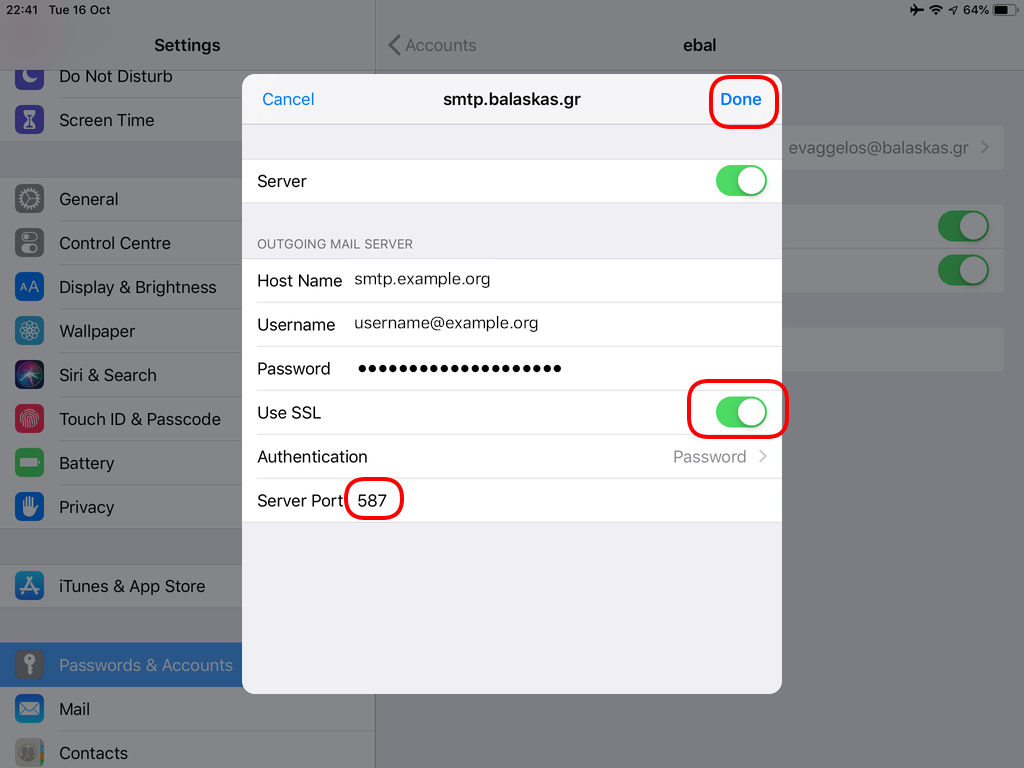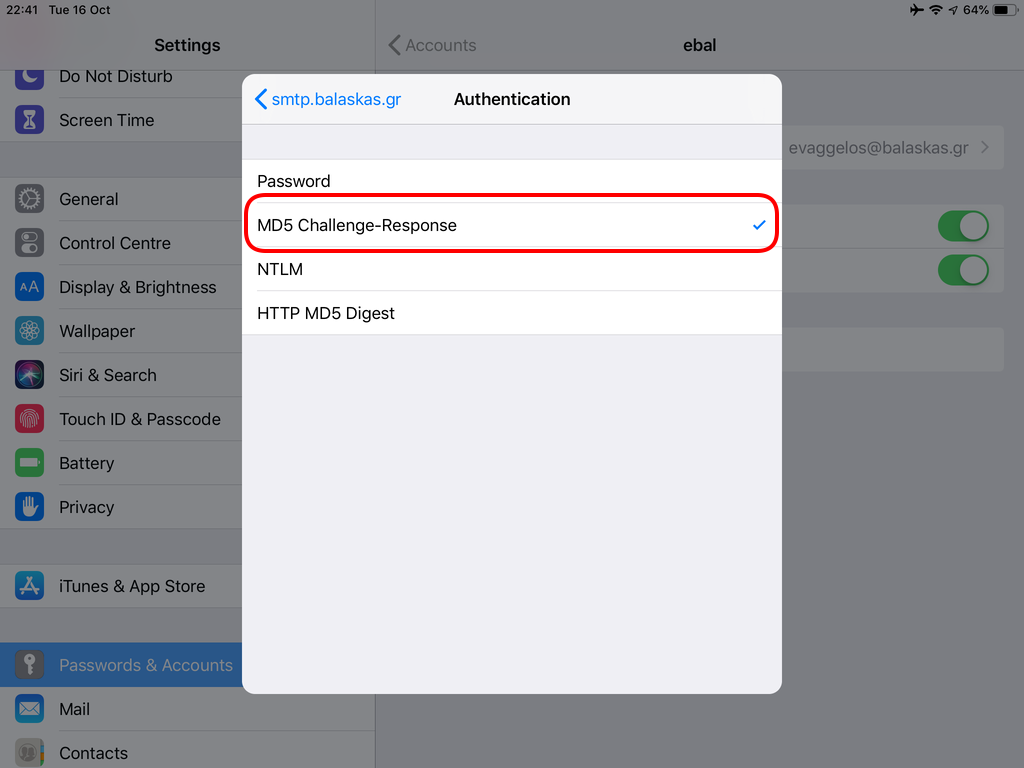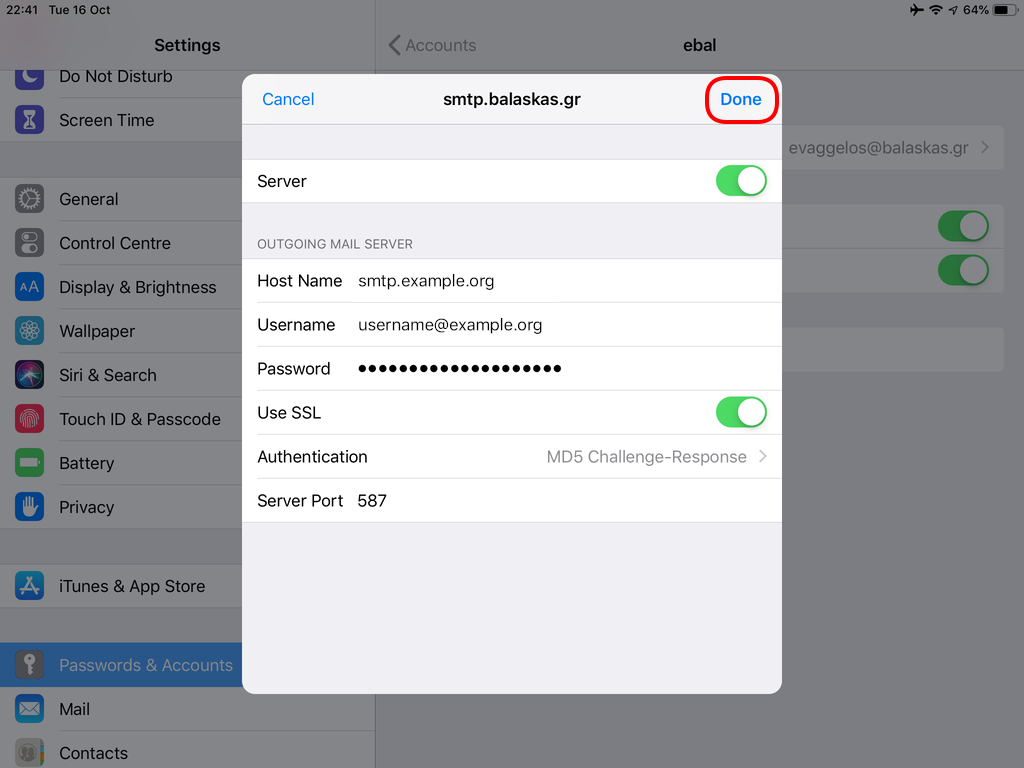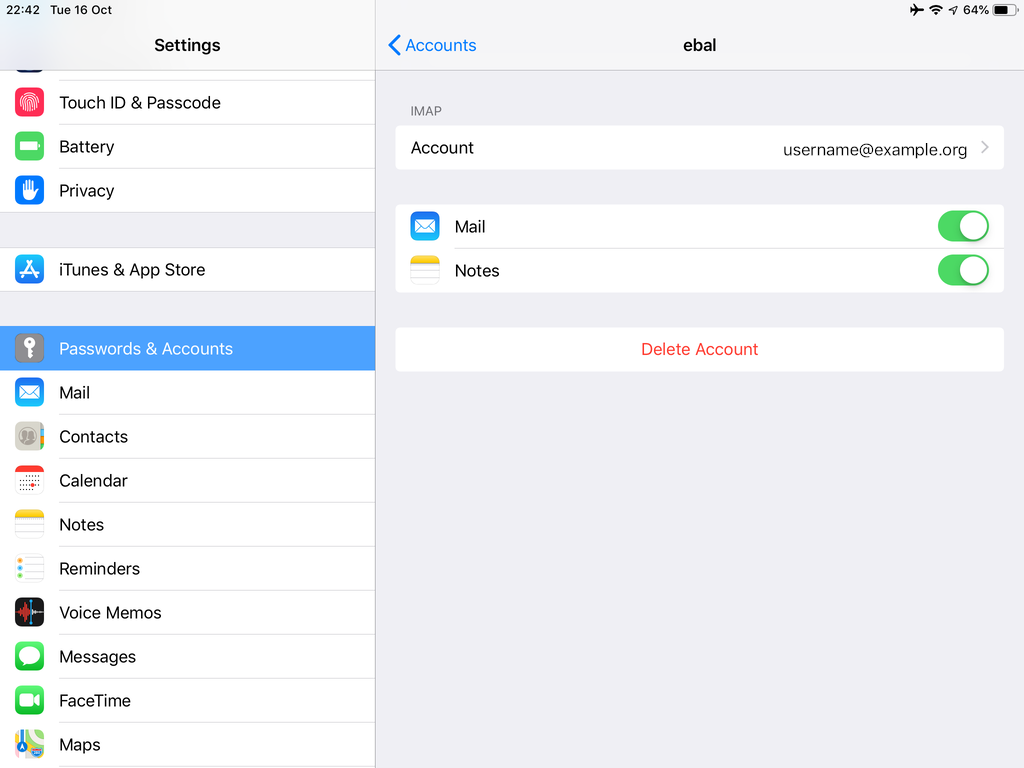 In the home-page of the iPad/iPhone we will see the Mail-Notifications have already fetch some headers.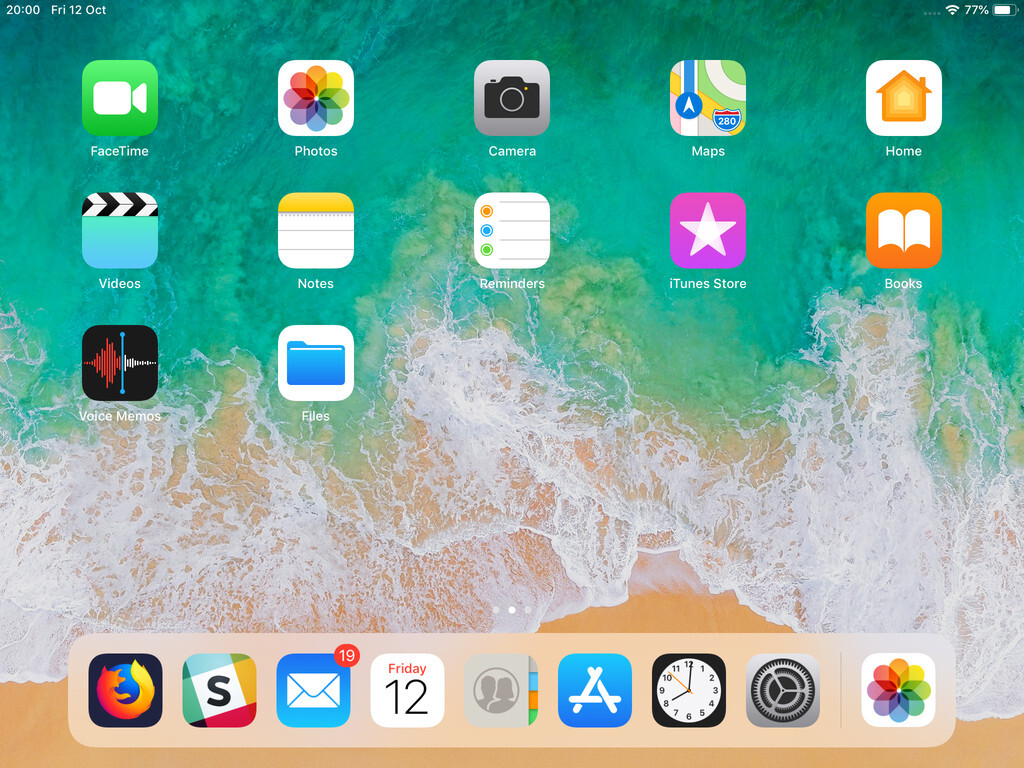 and finally, open the native mail app: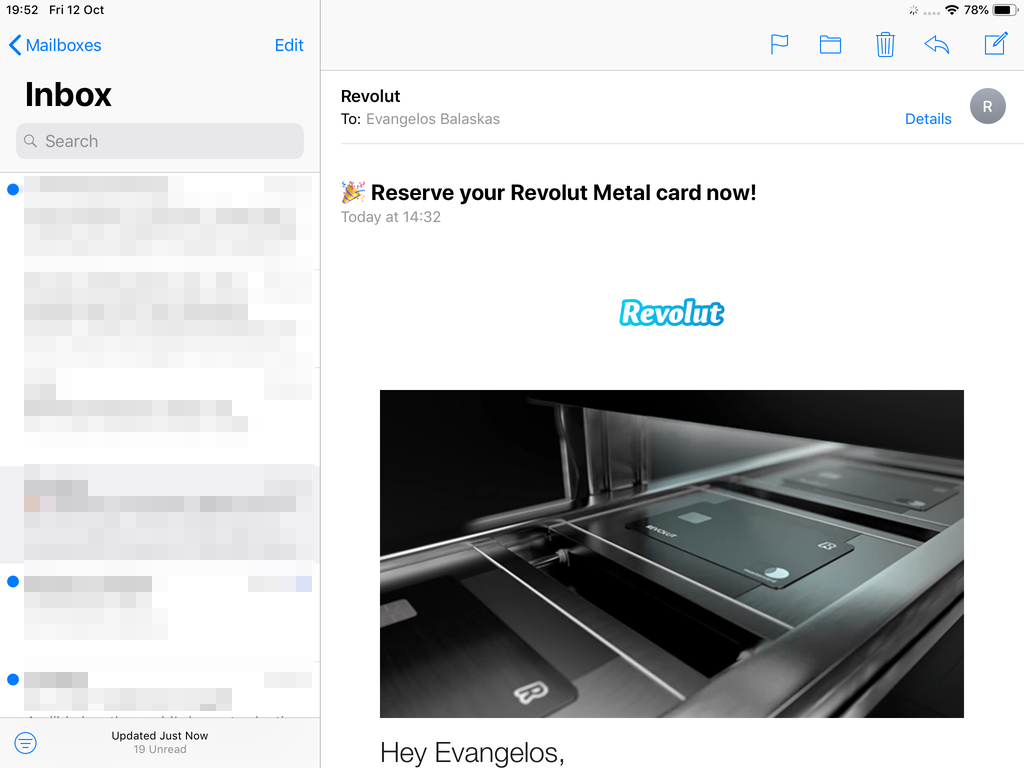 Contact Server
Now ready for setting up the contact account
https://baikal.baikal.example.org/html/card.php/addressbooks/Username/default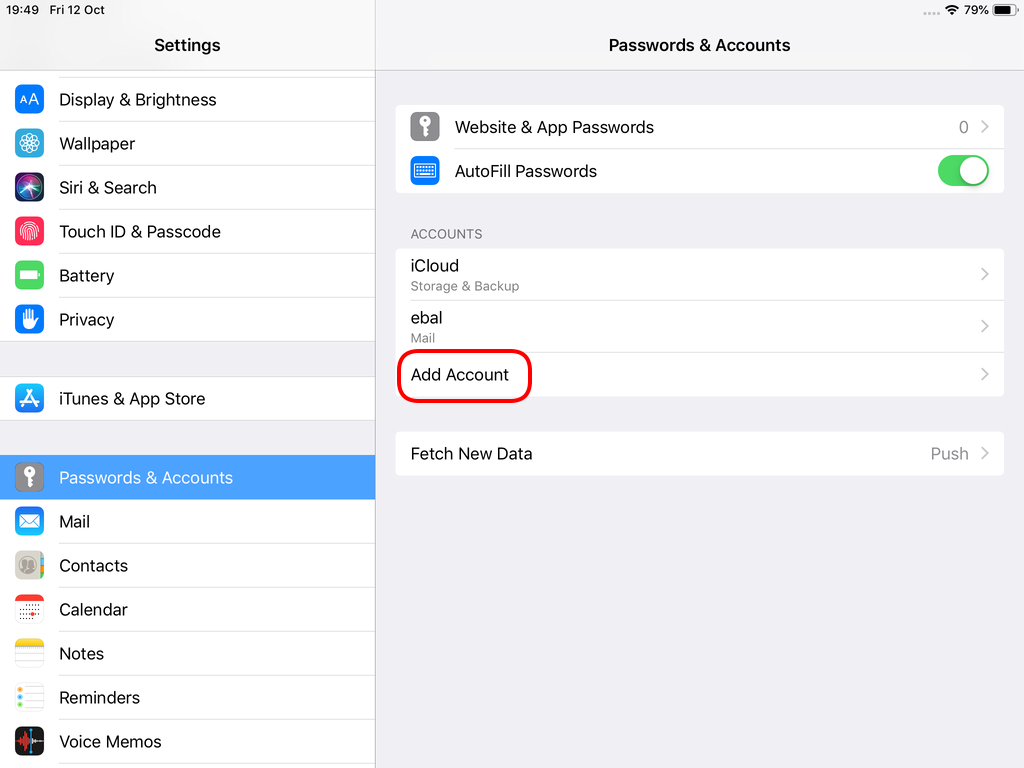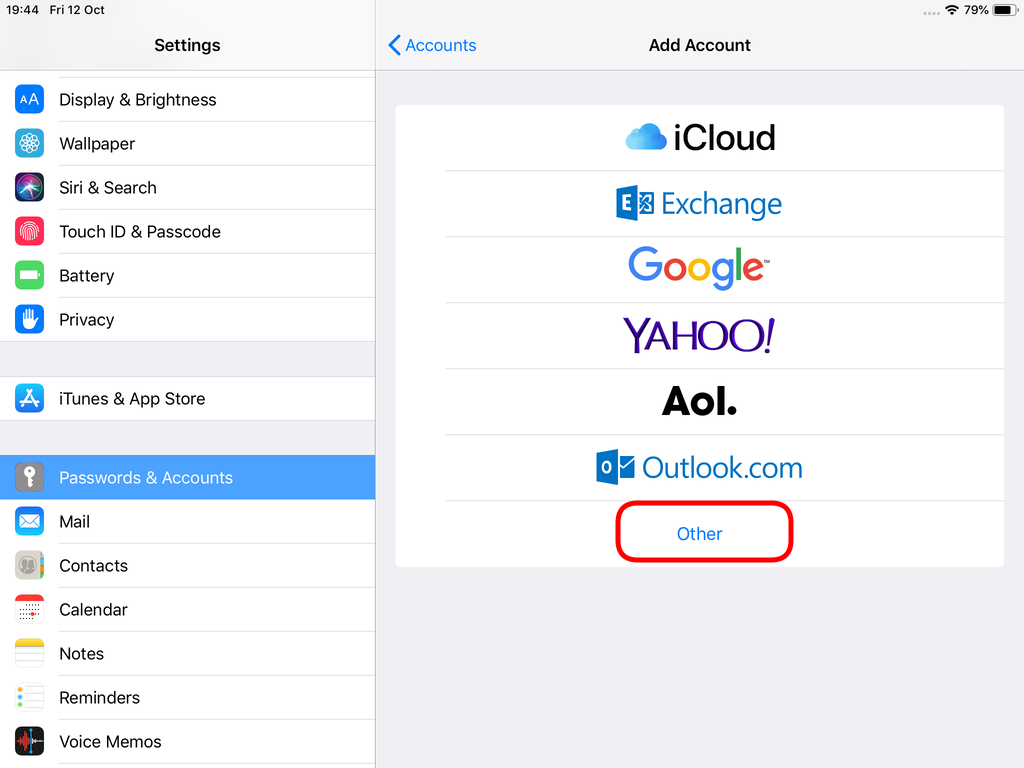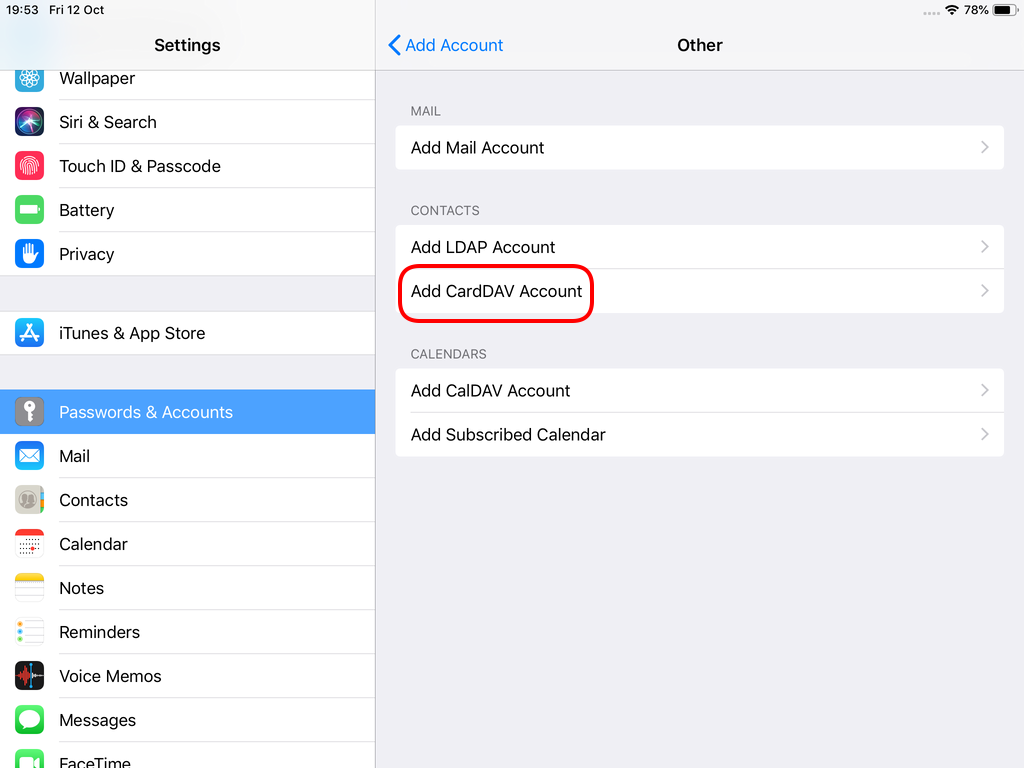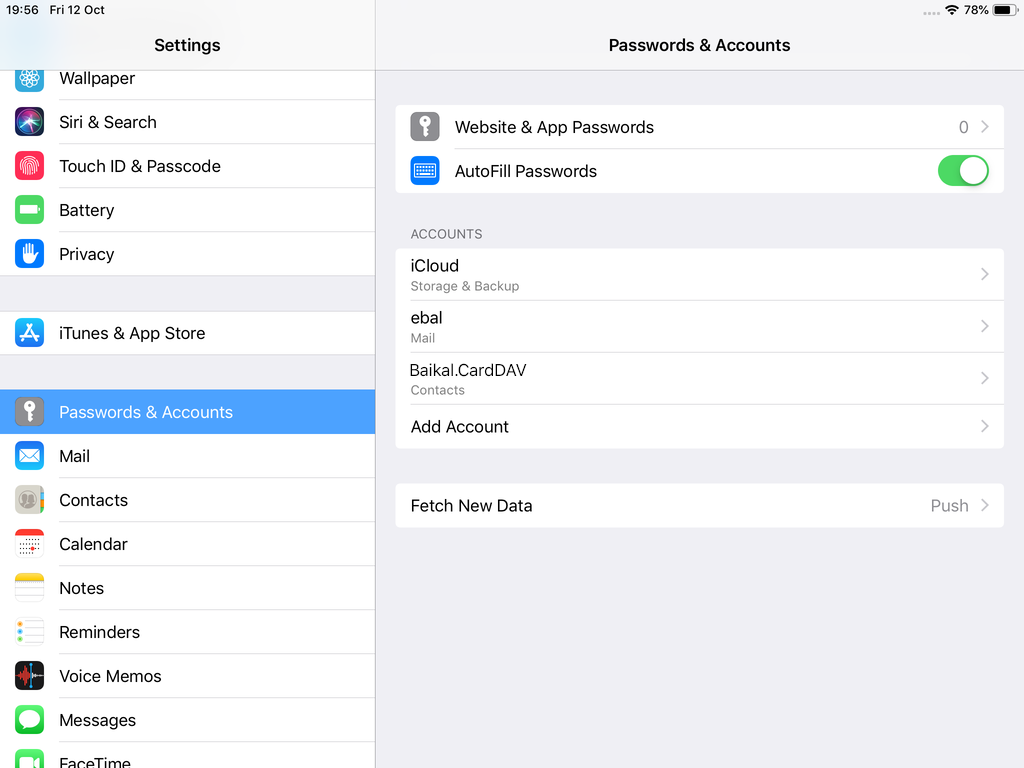 Opening Contact App: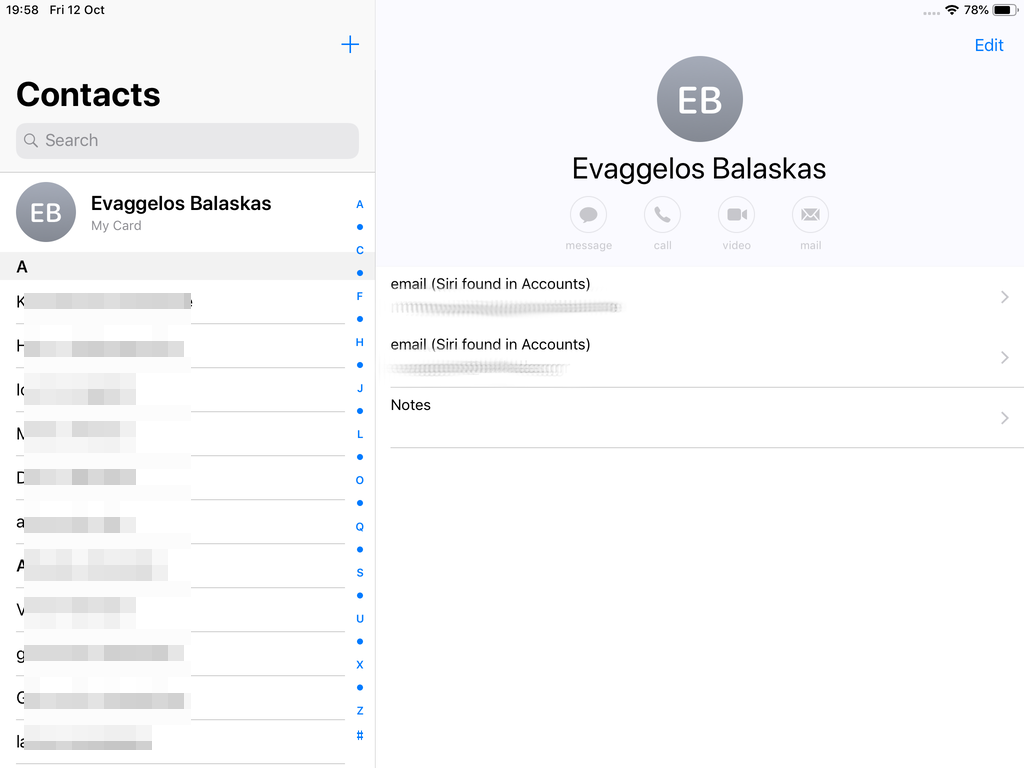 Calendar Server
https://baikal.example.org/html/cal.php/calendars/Username/default